Dimensions:
About this piece
Sienna repurposes Italian designs in a way to maximize comfort before style. To look lofty and modern, they often sacrifice sitting pleasure and withdraw from bold colors. Sienna asserts a different principle. By adding extra filler until it's puffy, making it exceptionally large, and approaching a bright Toffee color, the sofa becomes visually and physically satisfactory.
Key features

The silicone leather upholstery excels in performance as stain resistance, sagging resistance, capable for life-long usage and being pet-friendly.

Approximately 3lbs down alternatives are stuffed in each 29.5 by 21.5-inch pillow. Such generous filling gives extra firmness and support to the backrest.

The wood frame underneath is constructed with kiln-dried European pine wood, which grows completely naturally and gets dried thoroughly to prevent deformation.

All sofa legs are made of solid steel, withstanding 300lbs, which are corrosion proof, scratch resistant, and extremely strong.

Our approach
"We do understand that comfort is a crucial part we consider when choosing sofa, offering ultra comfort combined with great minimalist vibe to your home is the reason why we created Sienna sectional sofa. Needless to say, an outstanding durability is always guaranteed, thanks to the exquisite ergonomic design"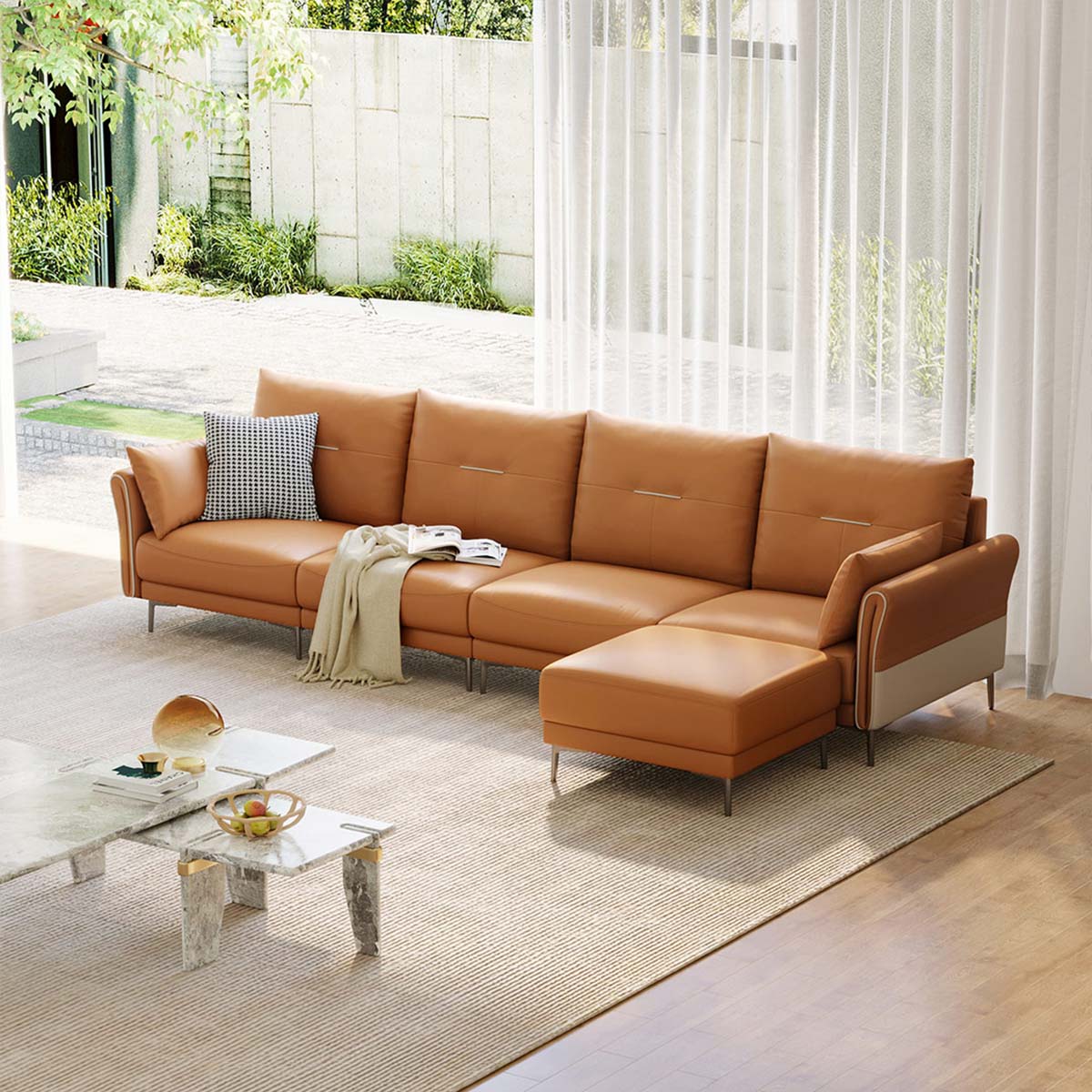 Large Sitting Space
The 24 inches deep seating cushions make Sienna a great sitting system. Combined with high-resilient foam, the sofa is soft to sit on, bouncing back quickly, and generous in sitting space.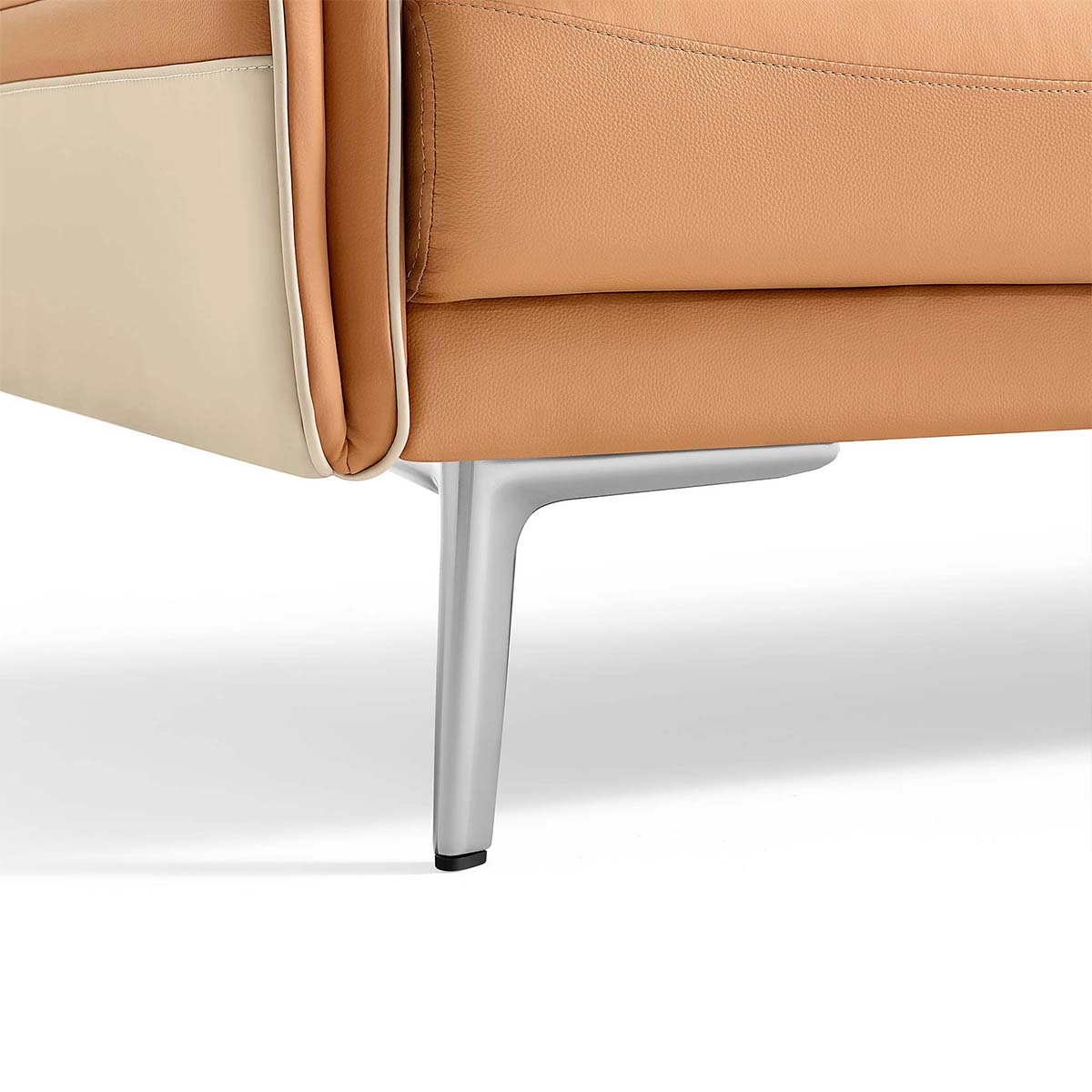 An A-list Sofa
Sienna distinguishes itself with refined details. The creamy white cord piping flows down the armrests and centers on the back cushions, playing contrast against large scale Toffee color. Double stitches line up neatly closing up seams.
The Anti-sagging Candidate
One of the biggest aging problems of sofas is sagging, from fillers inside to fabric outside. This sofa picks silicone leather, a long-lasting and abrasion-resistant fabric, and extra thick down alternative. Sienna barely wears, even after years of usage.
Need Help? We're happy to assist you whenever you need us. Email us.