About this piece
Renee is about loving your life in all forms, be it good or bad, with or without pets, staying single, or with families. It always adapts. Take a single modular as your reading chair, double it to a loveseat, and triple it to a tiny couch. With Renée, you find your ultimate comfort zone with real lie-on-me comfort.
Key features

The sofa frame is constructed with solid wood, which grows completely naturally without fertilizer. Each seat can withstand over 300 lbs.

The upholstery is soft, warm, and skin-friendly since it uses velvet with 360 gsm. All of its removable cushions covers help stain cleaning better.

The density of Renee's foam is so good. It uses memory foam to cater to your curves and sitting preferences. Snake-shape sinuous springs underneath guarantee extra bounce and sturdiness.

Between every modular seat, there are steel connectors that unite and stabilize any combo. They are non-visible, self-tightening, and easy-assemble or disassemble.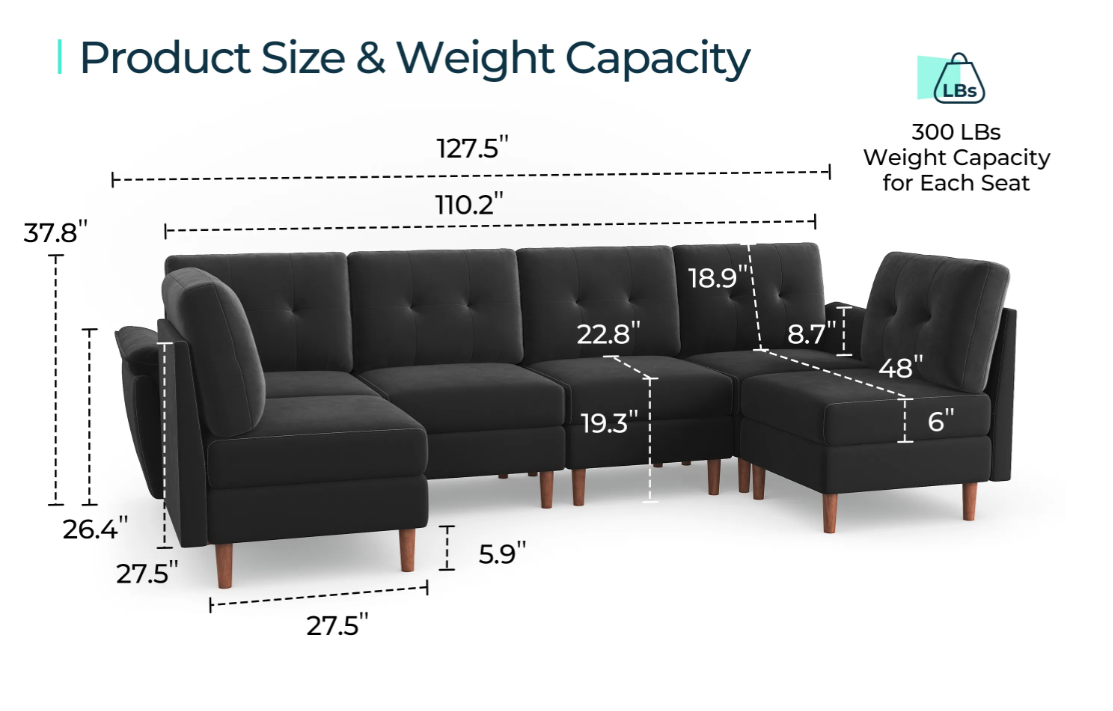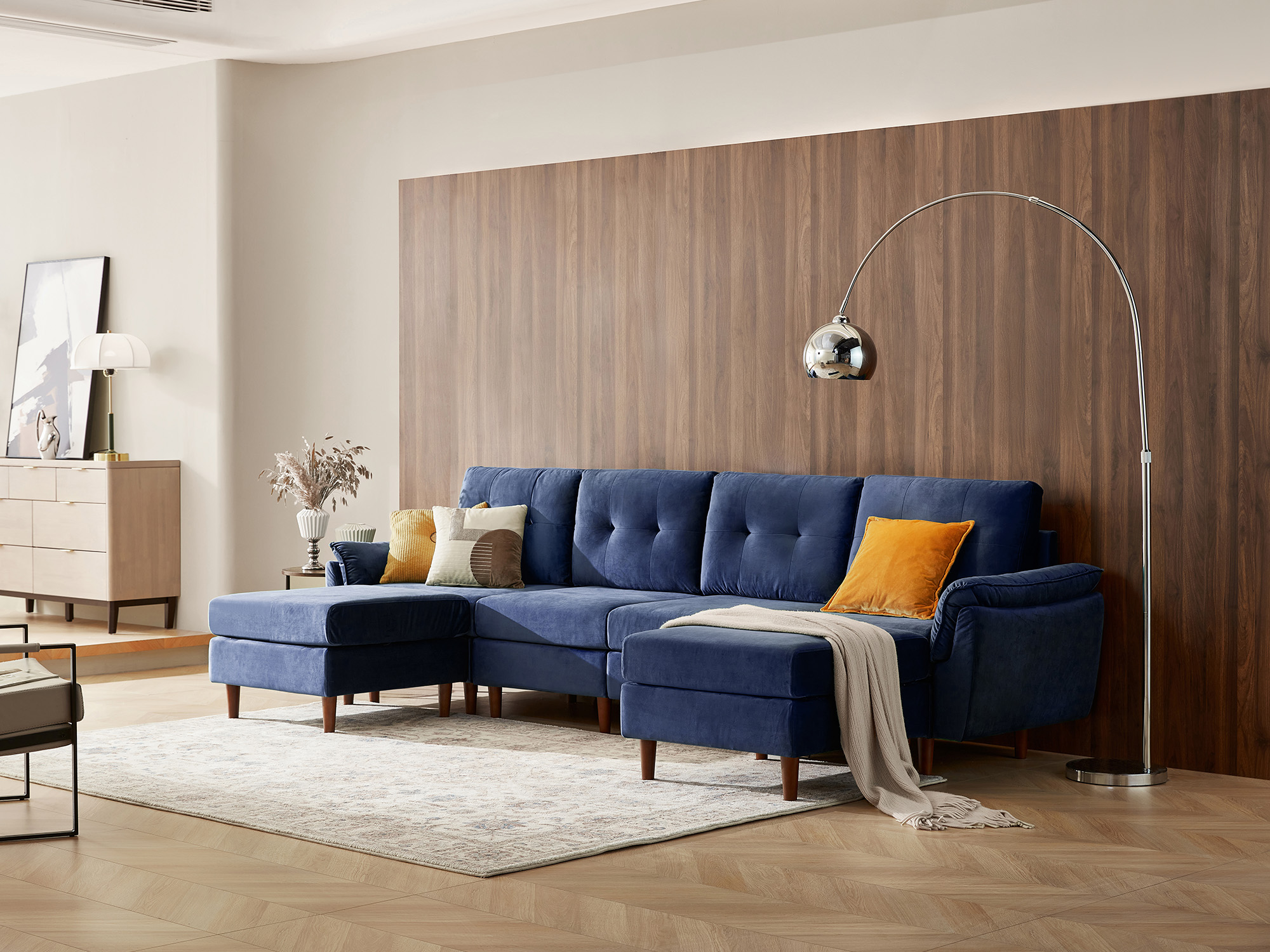 More Details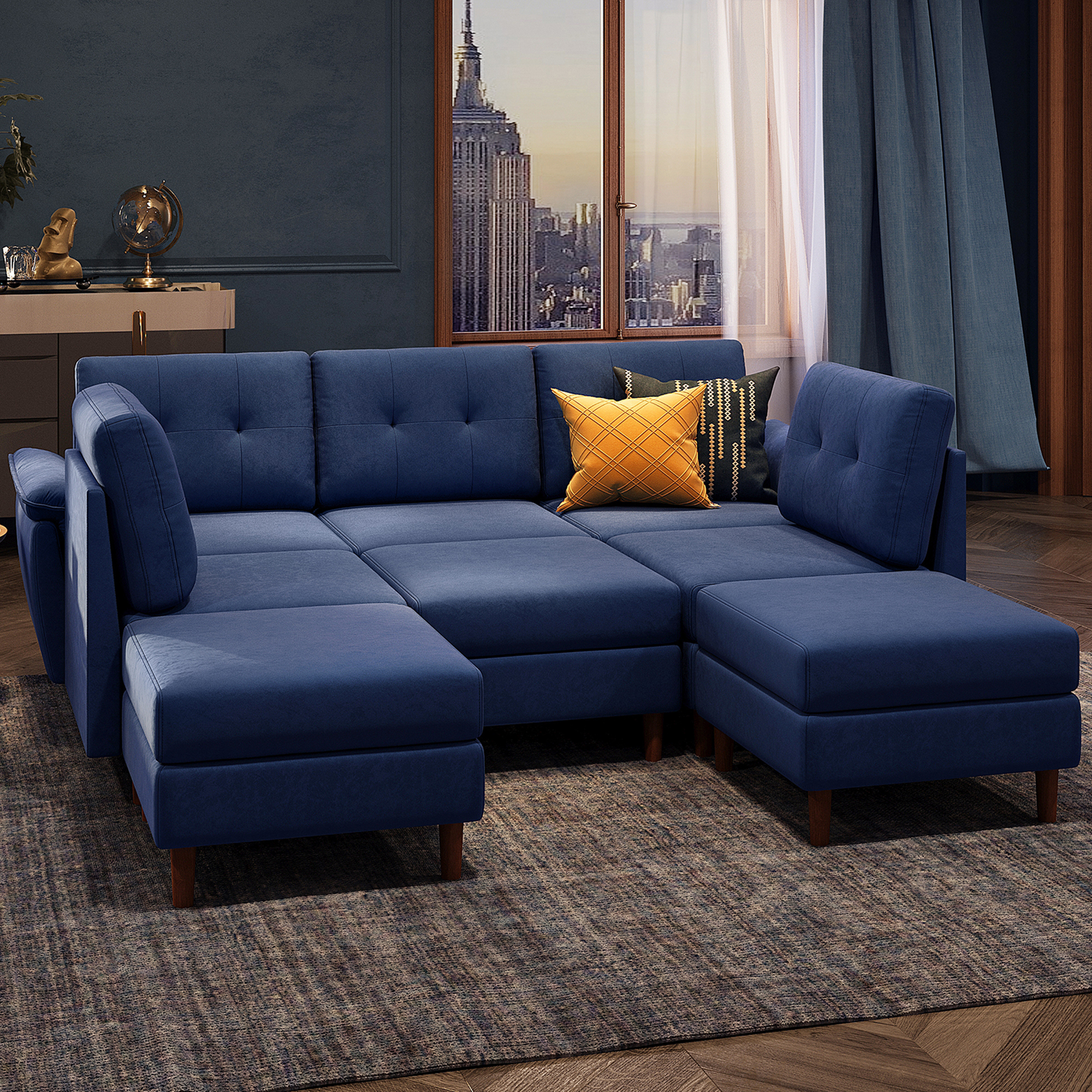 Make the Most of A Sofa
Renee opens up possibilities for different households to customize a suitable sofa by themselves. Each module simulates a little puzzle piece. When combined together, they can be transformed into a giant bed, kids' playground, or any combo you can think of.
Blissful Sitting Experience
The sofa connects tightly and almost seamlessly with steel metal parts in between. You feel your back and hip are hugged by cushions once seated down due to the memory foam, molding their shapes and distributing pressure evenly.
Enduring Commitment
Most concerns about modular start with its longevity. Our approach is to use natural pine wood with the greatest strength.
Need Help? We're happy to assist you whenever you need us. Email us.