Dimensions:
About this piece
The tilted backrests of Kori support your lumbar, distributing body weight evenly. Latex-stuffed cushions create bouncy firmness for your back and hip, while the adjustable headrests fit different sitters.
Key features

The extra heavy microfiber fabric weighs 10 oz., twice the weight compared to the average sofa, giving it the anti-abrasion and water-resistant features.

Perching on puffy backrests, manual ratcheting headrests are designed with an 8-inch adjustable range, suitable for sitters of different heights.

Kori has a 23-inch sitting depth and 99-inch leaning length, accommodating 3 to 4 individuals with extra room to stretch your legs and casually place your arms.

The sofa frame is constituted with kiln-dried European pine wood, a naturally growing timber. Its minimal capacity reaches 300lbs in withstanding weight.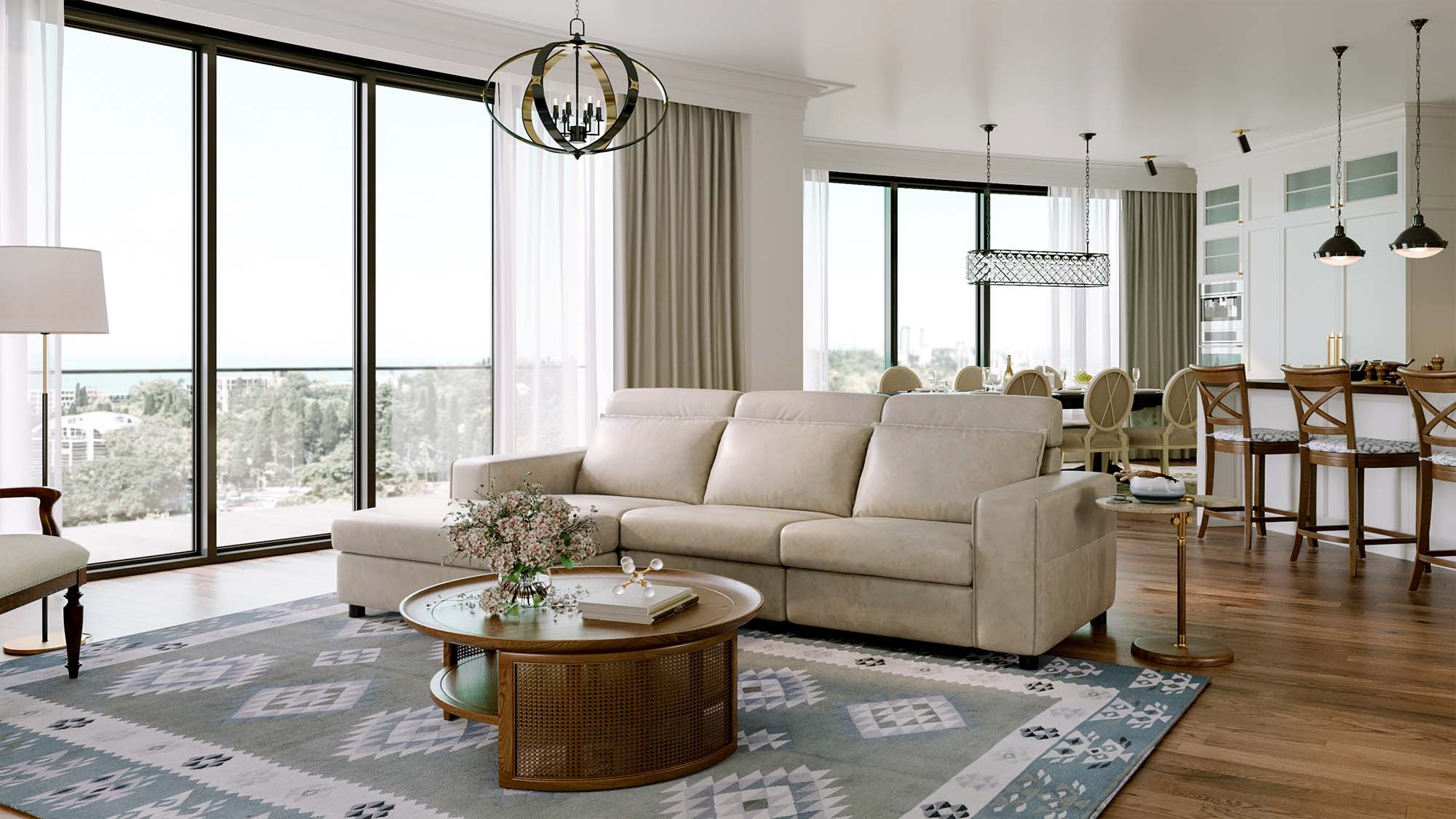 Our approach
"We do understand that comfort is a crucial part we consider when choosing sofa, offering ultra comfort combined with great minimalist vibe to your home is the reason why we created Kori sectional sofa. Needless to say, an outstanding durability is always guaranteed, thanks to the exquisite ergonomic design"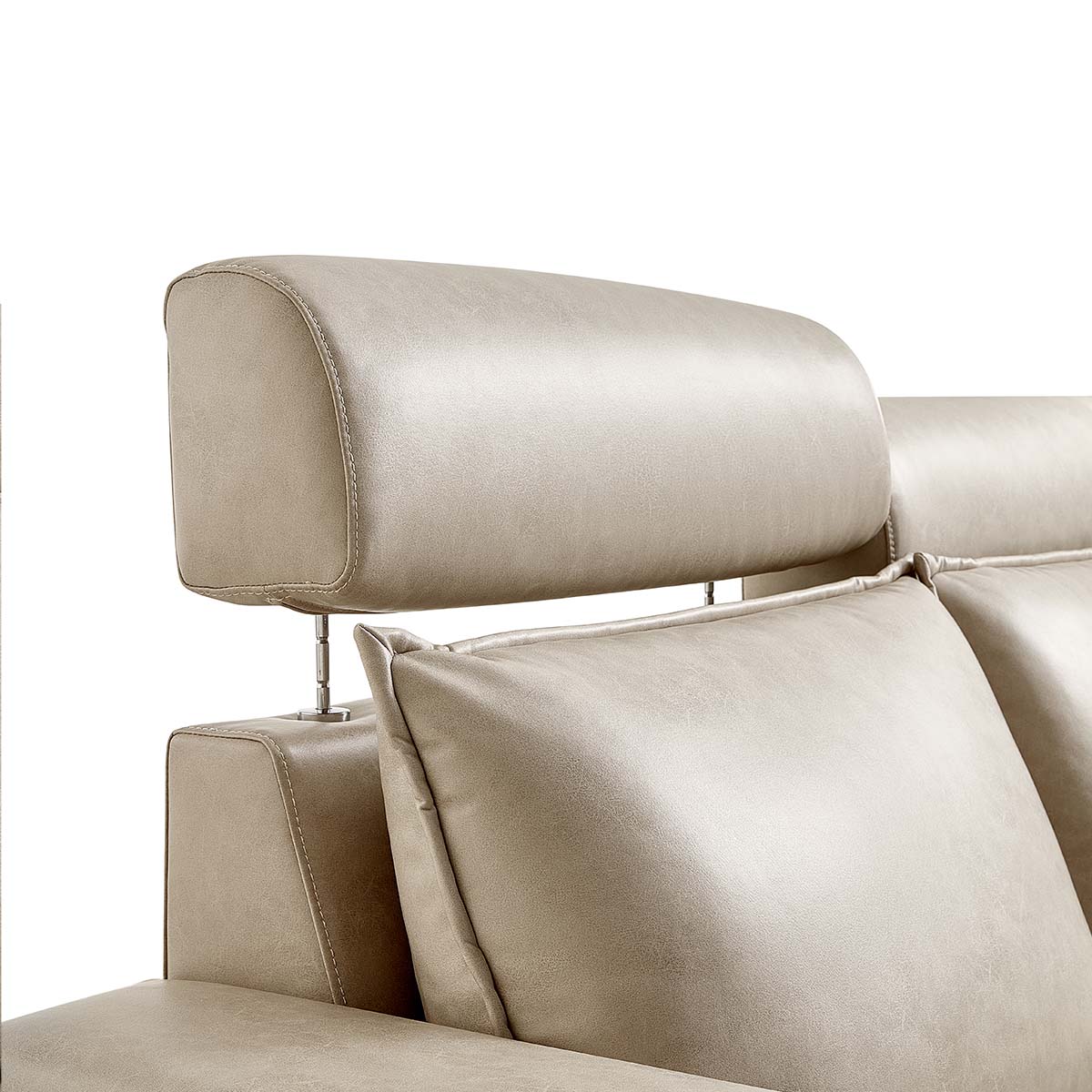 Ergonomic Design
Alongside the back cushions in line with the curve of the spine, the two-position height-adjustable headrests maximize sitters' pleasure. It helps different people to find the most suitable location and accommodates the same sitter under different conditions.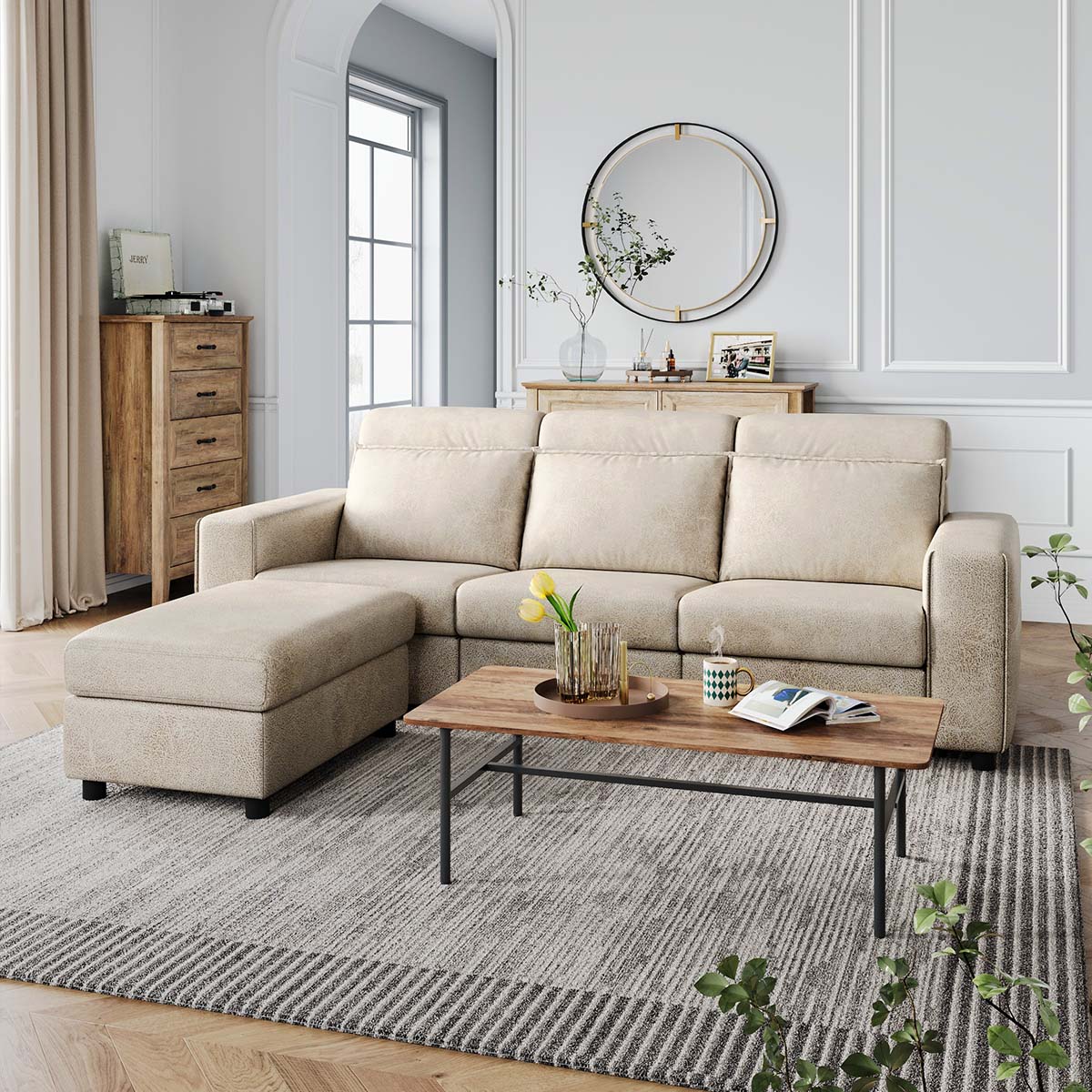 One Sofa, Multipurpose
Wide armrests and an extra large ottoman, 38-inch long plus 30-inch wide, set a good foundation for upper and lower body support. They also work as a snack tray and soft version of a coffee table, balancing the coldness in your living room space.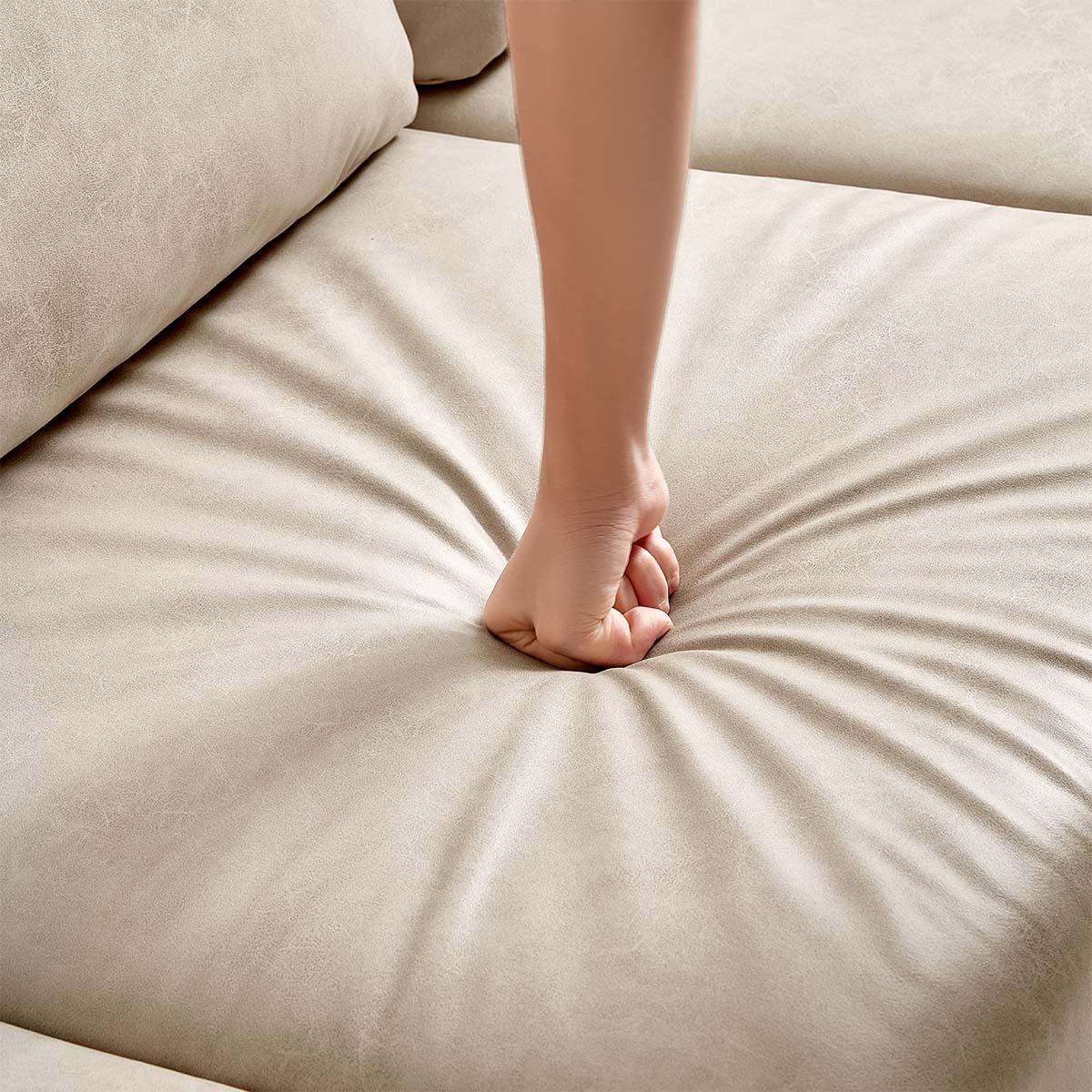 The Fabric Age Better
The sofa is swathed in extra heavy microfiber which is woven with threads slimmer than human's hair. It is, therefore, longer-lasting than the average sofa with anti-abrasive features and excellent water-proof performance. Wipe clean is the effective and easiest approach to maintain.
Need Help? We're happy to assist you whenever you need us. Email us.